You are here:
>
>
>
Current Consultation
Current Consultation
If you do have views on your park, common, greenspace or playground, please do email us at parks@enablelc.org
Opened 5 October 2018
Closes 2 December 2018
Fishponds Playing Fields Consultation
Following the successful trial of opening up the site for local families to use, on behalf of Wandsworth Council, we now want to hear how we could make better use of Fishponds Playing Fields and identify the types of activities and sports you would like to see, including your views on a proposal to provide natural play equipment on the site.
Current provision
The playing fields are booked by schools and local clubs for sport and are open to the local community when these bookings take place. This is generally between:
Monday to Friday: 07:00 to 15.30
Saturday and Sundays: 09:00 to 18:00 (summer months) and 10:00 to 16:00 (winter months)
Why are we consulting?
We would like to improve how you enjoy this open space. To do this, we want to find out whether you have visited the playing fields before and what activities you take part in.
The playing fields will remain open, and the local community will continue to:
watch local sports
use the fields for walking, jogging, running and as part of a regular exercise routine
enjoy the open space as an individual, and also with family and friends
We would also like to enhance the experience and enjoyment for the younger children by providing natural play equipment within the existing footprint and would therefore welcome your views on this. We are proposing that the natural play equipment would be in the following location: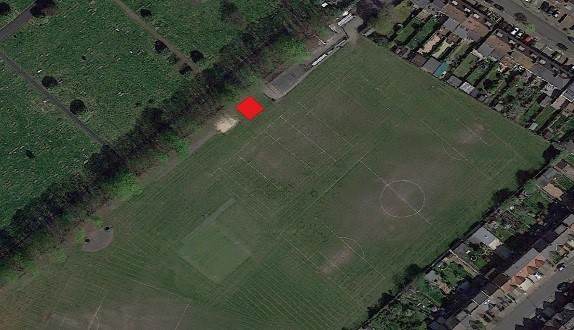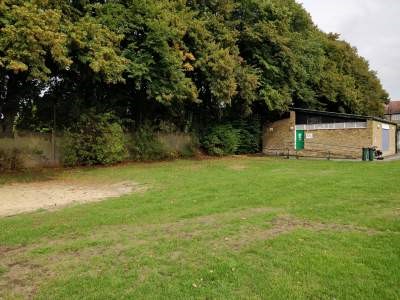 If you would like a paper copy, please contact the consultation team at consult@wandsworth.gov.uk or call the Parks Office on 020 3959 0060.
Please be advised that the consultation closed on Sunday 2 December 2018.
Upcoming Fishponds Playing Fields Consultation Events
We are holding two drop-in sessions on Fishponds Playing Fields, 91/93 Hebdon Road, SW17 7NW, where you can ask us any questions you might have about the consultation:
Saturday 6 October, 12pm to 3pm
Tuesday 9 October, 3pm to 6pm
For updates follow us on Twitter @EnableParks.
For more information please contact Enable Parks at parks@enablelc.org.
This consultation is funded by Wandsworth Council through the Wandsworth Local Fund (WLF). This grant scheme pays for new and improved community facilities using funding collected from private development projects in the surrounding area.